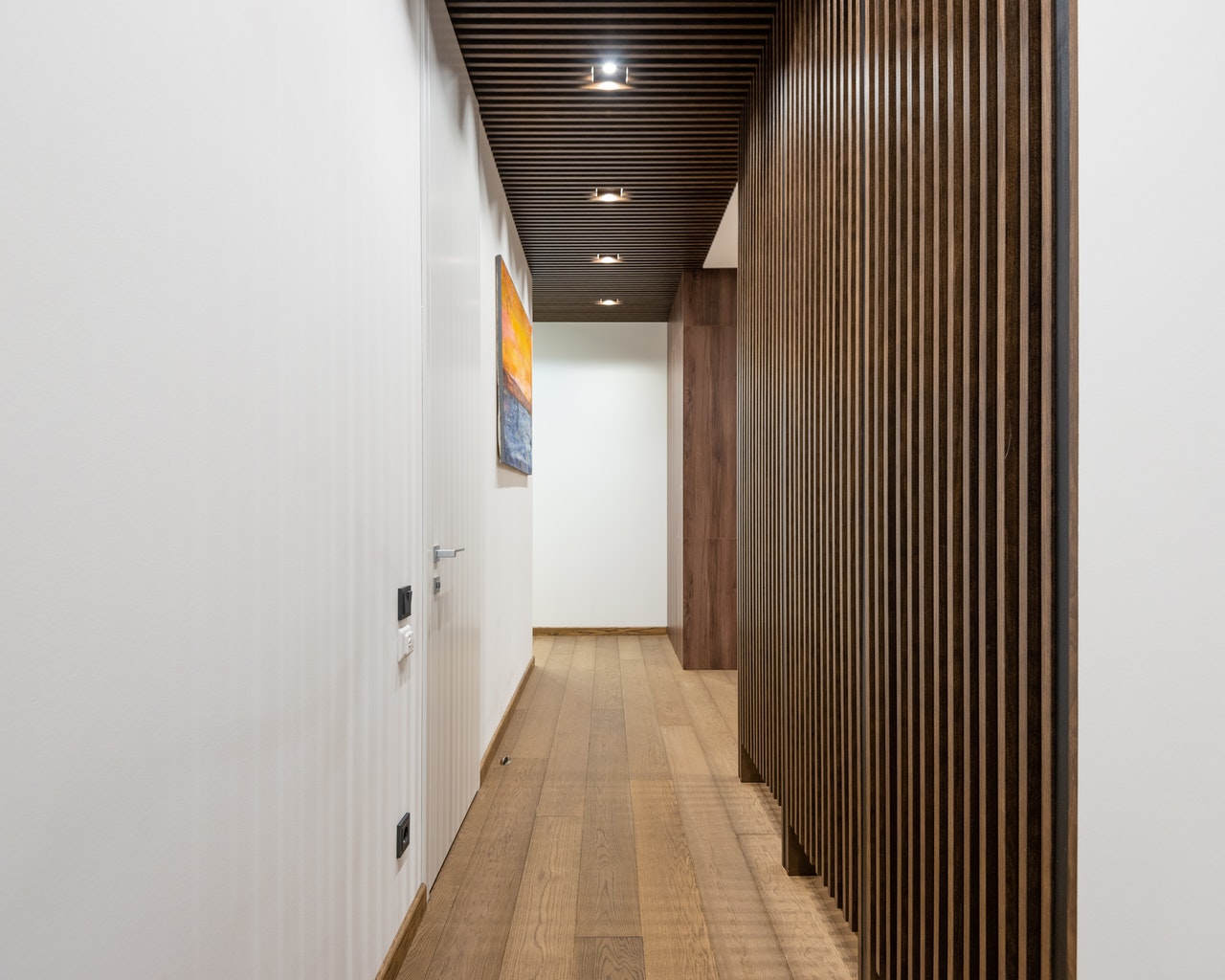 Decorating a narrow hallway is not easy as it's not an actual room; but an in-between space that is more of a hassle than it's worth. What's more – when attempting to decorate it, you need to be aware of the colour scheme of your home. You also need to ensure that any furniture you have found actually fits. You've probably already spent hours trying to decorate it, but aren't one step closer to making it work.
How to Decorate a Narrow Hallway
We're here to tell you that narrow hallways can actually add an extra something special to your home. In fact, here are a few ideas that will help transform an uninspiring area into a welcoming space. 
Choose your interior paint colours wisely
Painting a narrow hallway white is an excellent way to reflect natural light and make the space look bigger than it actually is. Consider whether your house is south or north-facing, as this determines the shade of white you choose. The right shade of white has the power to enhance your hallway and make it feel bright, spacious and welcoming. 
Alternatively, if you're not a fan of white walls, you can also paint your hallway the same colour as the adjoining room. This creates a sense of continuity, as this simple trick transforms the hallway into an extension of the adjacent area. Moreover, a darker colour creates a cocooning aura perfect for making guests feel at home. 
Add a photo panel
A panoramic view, hung at eye level, is always a great idea. The best format for panoramas is photo panels. Photo panels function as a freestanding decor that is modern, minimalist and attractive. They also make the space feel more generous and welcoming, while turning the hallway into a focal point rather than an afterthought.
Hang a mirror
Hanging a large mirror is an aesthetic trick to make your narrow hallway look wider. A mirror also reflects light and fakes a sense of depth, which in turn opens up the space. 
There are many different mirror sizes and styles to choose from – so take into account the style of the rest of the decor and the hallway size before choosing one. It is also a practical addition, especially if you are the kind of person who likes to check their appearance in the mirror before leaving the house. 
Create a gallery wall
A gallery wall is a great interior design trick to elevate the ceiling height and make a narrow hallway look wider. Hanging the pictures at eye level along the entire hallway makes it look even longer and draws away from its less attractive qualities. In addition, a gallery wall with photos of your family transforms a house into a home. 
Canvas wraps are a great idea when creating a gallery wall. They come in various sizes – making them the perfect format for a gallery wall. Canvas wraps are ready to hang, hand stretched and mounted on wooden bars with museum lacquer for additional vibrancy and protection.
Add a series of complementary prints
Snap and Print's Instagram poster is a modern addition to any space.  Add a series of posters or prints to your hallway that contain complementary photos, and tell the journey of you and your family together.  Make sure you hang your prints so that the middle of the frame is about 1.44m or 57 inches above the ground, or at eye level. This ensures that anyone walking past your prints can see them clearly and stop and appreciate them without too much strain. 
Light up the space
Dark hallways make the area hostile and unappealing. Lighting your narrow hallway is therefore crucial, as light instantly brightens a corridor and makes it feel welcoming. Therefore, add plenty of ceiling lights, wall fixtures, and table lamps to get rid of dark corners and visually expand the area. 
Declutter
If there is one thing that will immediately make your narrow hallway look bigger, it's decluttering. Sure – this seems obvious, but when you add children and pets to the mix, it's not as easy as it seems. Allocate some time to remove unnecessary items and clear the floor space. Once you remove all shoes, oversized plants, coats, trinkets and toys, you will realize how spacious your hallway can be if it is clutter-free.