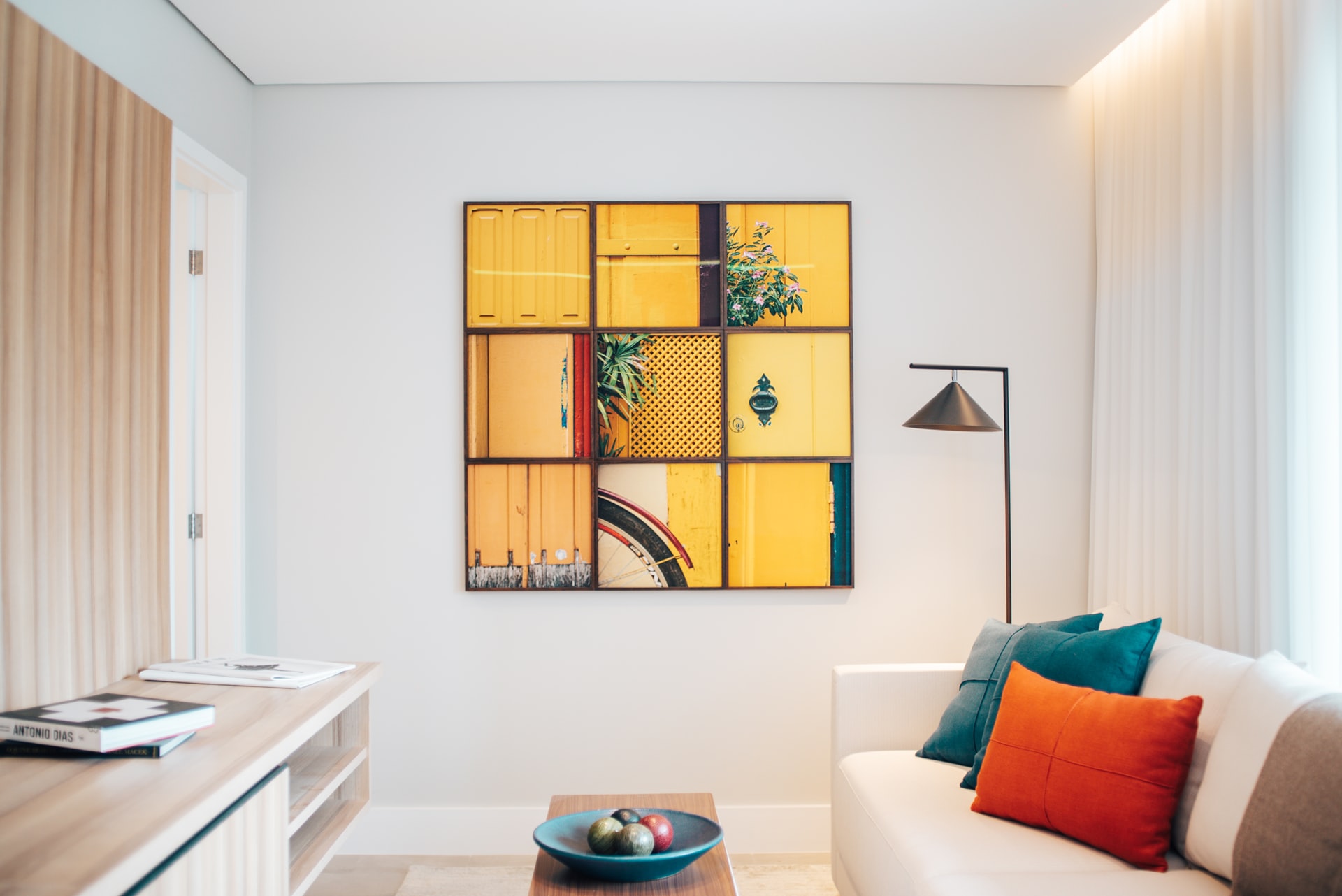 It's safe to say that decorating large, blank walls is an age-old problem that can be a huge stumbling block when you're trying to make a house feel like home.
Undoubtedly, the fastest way to decorate a large, blank wall is to hang a couple of large items that are functional as well as tasteful.
5 Cost-Effective Ways to Decorate a Large Wall
Large pieces don't need to be super pricey to look good. Here are 5 cost-effective ways how you can decorate a large wall without breaking the bank.
A classic is a classic for a reason. Celebrate your life's special moments by transferring those photos that are gathering dust in your drawers or your hard drive to 50x76cm canvas wraps.
Hanging a beautiful tapestry or blanket is a quick and effective way of livening up blank walls. In addition to being a cool decoration, tapestries can be a good way of soundproofing your room without spending hundreds of bucks on sound-absorbing panels.
Photo panels are an excellent way of showcasing those spectacular panoramic photos you took while on holiday. They feature elegant, clean bold lines and display your photos in the best light possible due to high-quality printing. Best of all, they come in 5 different sizes and are also available in thick gloss laminate for easy cleaning.
Block frames add a contemporary look to your house. They come in a range of sizes, meaning that you can also use them to create your very own gallery wall. They're also a modern alternative to the traditional frame – making them the perfect option if you're opting for a more minimalistic, Scandinavian-inspired home decor style.
It's universally known that a gallery wall takes a lot of time and effort to assemble. However, it's also widely known that, if done right, gallery walls add a certain "oomph" to your home. They're recommended by the top interior designers because no two gallery walls are the same. The pieces that you choose speak volumes about your personality and aesthetic. First things first – you need to figure out the gallery wall layout. Then, you need to choose the artwork that you'll be using to create your gallery wall. Next, you need to transfer the artwork to frames or canvas wraps. Finally, you need to hang everything up!