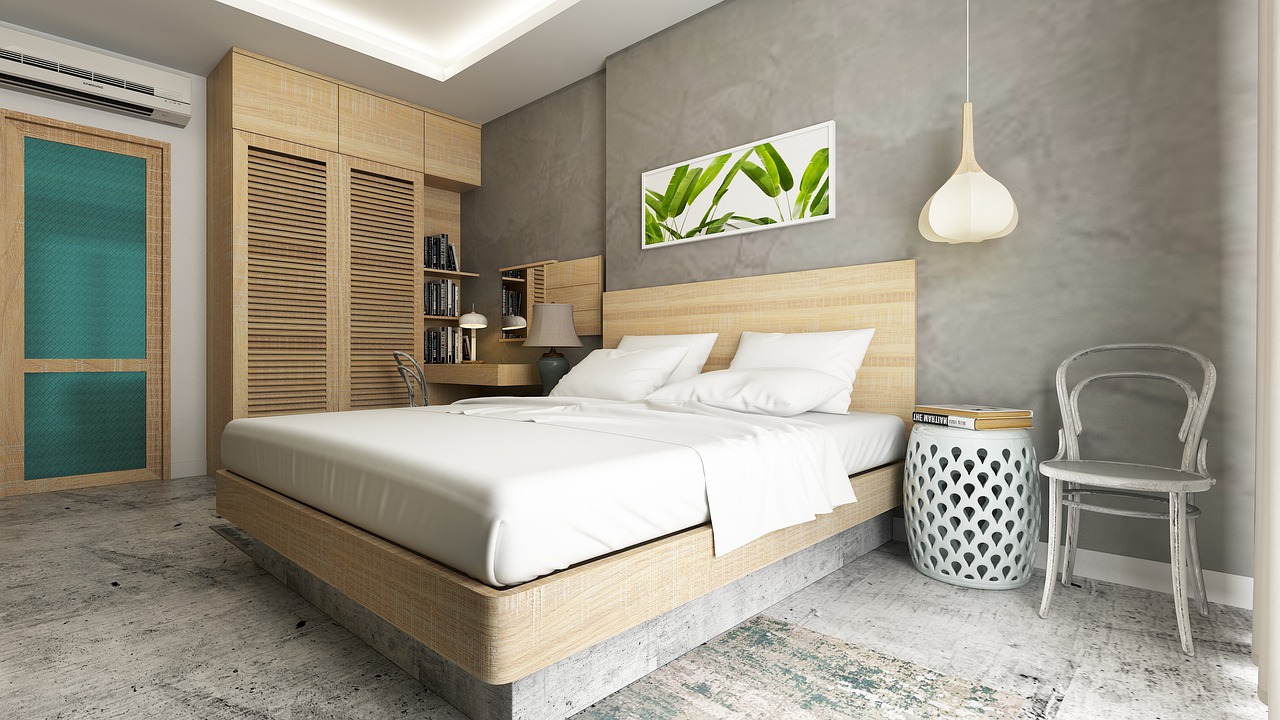 Undoubtedly, bedroom wall decor spruces up the most important room in your house. It also serves as a way to showcase your personality and create a safe haven. 
Wall decor should account for 60%-75% of the wall space available. Therefore, proper planning is necessary to ensure the perfect balance. Here are a couple of bedroom decor ideas to get you started. 
Gallery Walls
Cos who doesn't love a good gallery wall, right? Gallery walls never go out of style. Plus, they quickly turn into a focal point, reflecting both your personal style and the style of the room. The best thing about gallery walls is that they fit most types of rooms – even those on the smaller side of the spectrum. Headboard gallery walls tend make a bigger visual impact than those on other walls of the room – so it's definitely a point to keep in mind when designing your bedroom!
Triptychs
A triptych is a series of three associated works of art that can really give an oversized wall an artistic flair. Essentially, it is a larger-than life art piece or landscape that makes a room feel complete. If you have the space, don't be afraid to go for a large triptych. It will definitely dress up your wall and make a bold statement, to say the least! 
Polaroid walls
Have you ever thought about using your Instagram photo to liven up your bedroom? Well, now you can! Simply upload your favourite Instagram photos and create faux Polaroids to add a retro touch to your bedroom. Print enough Polaroid-sized photos to create a large grid that covers your wall. Alternatively, clip the Polaroid-sized photos to string lights to create a bohemian-style fairy light garland that can hang from the ceiling or side to side across a wall. 
Photo panels
You don't have to add a lot of photos and artwork to your bedroom for it to look like a room from an interior design magazine! Photo panels are a great way to liven up the headboard wall without overdecorating the space. Simply transfer a panoramic photo from your travels to a photo panel to dress up the wall and make a statement. 
Vintage-style prints
There are multiple ways to replace a headboard with something that's a little more creative. Vintage-style prints create a bold alternative look that gives your bedroom a modern retro feel. In addition, vintage prints are a good way to add colour to your room if the rest of the room is neutral. Find a few old movie and theatre posters you like, and print them on high-quality canvas wraps or block frames to turn retro into modern chic!