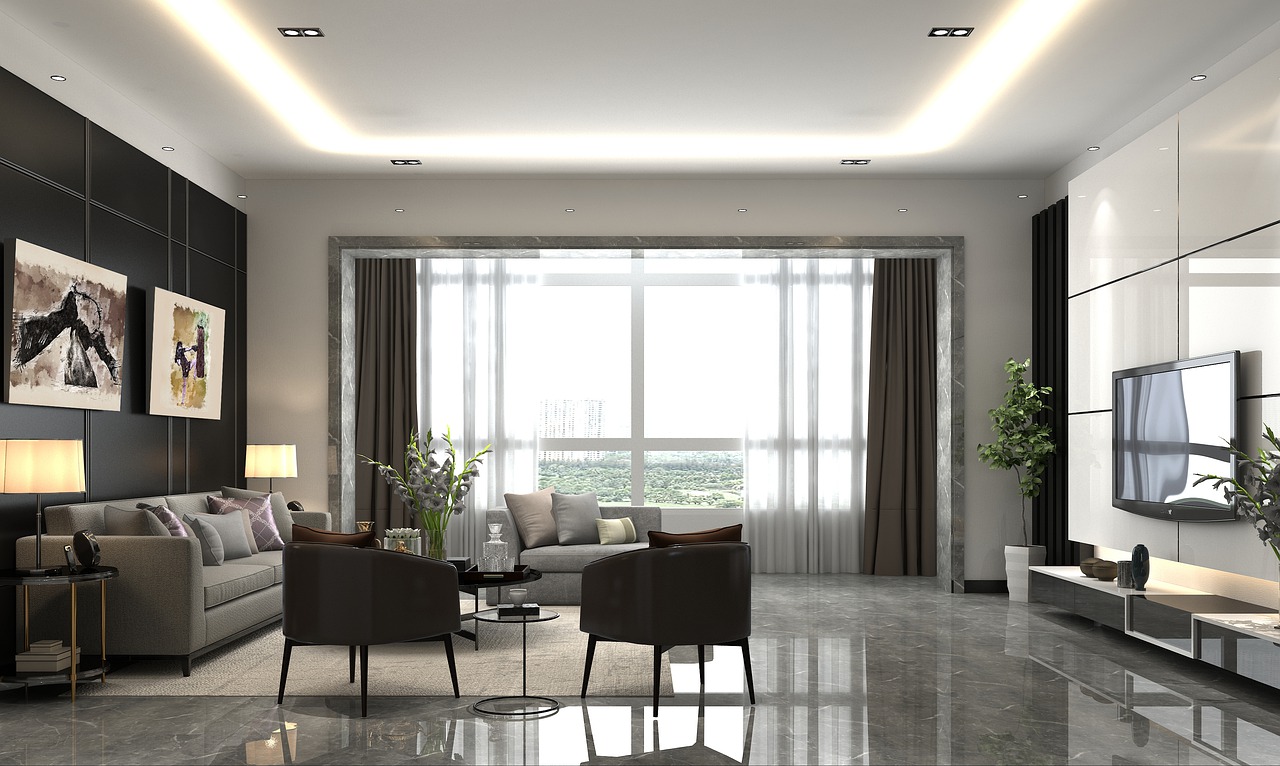 Art draws the eye and transforms your home into a haven of creativity and warmth. Investing in art can be a pricey affair. Fortunately enough, nowadays, there are more affordable options to decorate your home without breaking the bank.
Supporting up-and-coming talent is a great way to decorate your home while supporting emerging artists. Furthermore, you can always print your very own canvas wraps using photos from family trips and other special occasions to add that personal touch.
Whether you're an art enthusiast or someone who's just looking to spice up their living space, here are:
6 excellent tips to choose the perfect wall art for your space
While there is no set of rules in place for adorning a home, following these basic instructions will help you select the perfect pieces.
1. The kitchen
The kitchen is an oft-forgotten space when it comes to art pieces. However, since it's one of the most used spaces in your house, you should definitely add a couple of art pieces to the room that's the heart of your home. Transform your countertops into exhibition spaces for practical art pieces. Opt for smaller art pieces that accentuate the room rather than overwhelming it.
2. Your bedroom
Your bedroom should be a reflection of who you are. It's your slice of heaven – and the artworks that you choose should instil a sense of relaxation whilst reflecting your unique personality. Moreover, here is a space that affords larger pieces at eye level. We would highly recommend using canvas wraps without a frame, as frames can distract the viewer from focusing on the actual artwork.
3. Your home office
Remote working is becoming even more common in 2020; therefore, your office space should include pieces that keep you inspired and motivated. Create a mood board with tones, artists and images that inspire you and invigorate you to take your work to the next level, and use this same mood board as a reference when purchasing your office artwork.
4. The bathroom
The bathroom is another space that's usually taken for granted when it comes to design and decor. Adding serene and calming pieces to your bathroom is a great way to manifest a sense of tranquillity. Bathroom art pieces work well in a pair – so hang two complementing pieces next to each other for a simple yet effective decor element. Need some inspiration? Visit this Pinterest board and prepare to get inspired!
5. The living room
Living rooms are typically the largest spaces in a house – and while the size can be a pro when it comes to interior design and decoration, it can also be a con. Undoubtedly, the world is your oyster when it comes to living room design and decoration – you just need to have a clear sense of direction. Decorating a large space can be intimidating. It's easy to fall into the trap of over-decoration. Sometimes, the simpler, the better: one large-scale yet significant piece can do wonders to a room. Art doesn't necessarily have to be a hanging piece either. Opt for tasteful sculptures, tapestries, flags or floating shelves with quirky trinkets and photos.
👉  5 Simple Ways to Decorate Your Room With Photos
6. Your child's bedroom
Rather than going down the typical pink/blue route for your child's bedroom, you should look into creating a stimulating space that both you and your child can truly enjoy. Make the most out of your child's creativity by allocating a wall to display their vibrant and imaginative creations. Printing those cute parent-child photos that you post on your Instagram profile is a quick and easy way how to prevent these memorable photos from being lost in the virtual black hole of social media. Last but not least, use your child's name to print bespoke, removable wallpaper or wall stickers that feature your child's name. This is a good option if you're in a rented place but still wish to transform a sterile room into your child's personalised room.