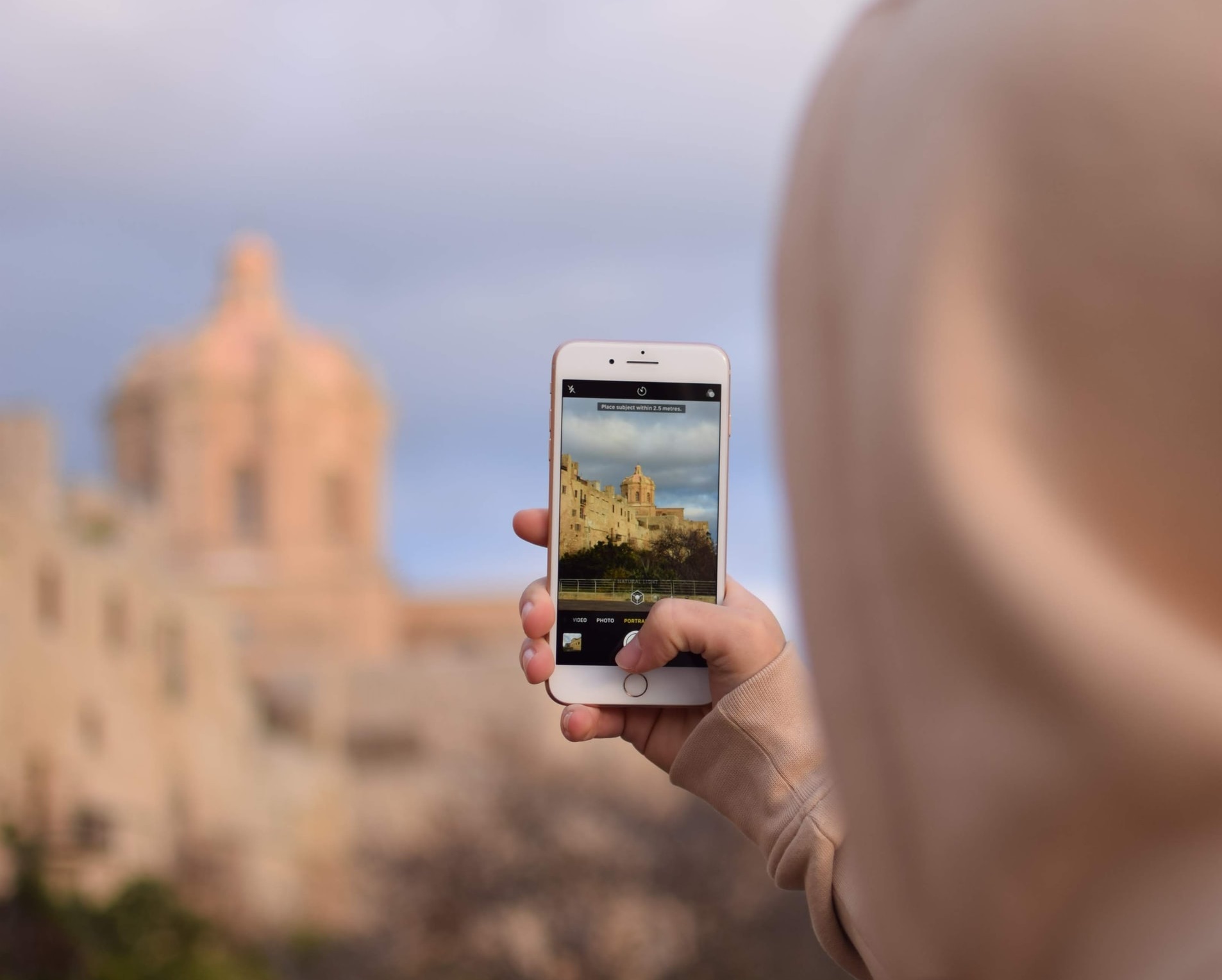 Are you visiting Malta in the next couple of weeks? Or are you an aspiring Maltese content creator? If the answer to any one of these two questions is a "yes", you'll be pleased to learn that the Maltese islands are brimming with picturesque spots that will mesmerise your Instagram followers. 
Here are 10 Instagrammable spots in Malta that are definitely worth a visit…and a snap!
Popeye Village
 This village was originally built as a film set for the 1980 live-action Popeye movie. It is now a fun park, visited by thousands of tourists every year. Popeye Village is now a collection of colourful, rustic-style buildings. Best of all, it's surrounded by the deep blue sea of Anchor Bay, making it the ideal spot for that perfect Instagram photo. 
Tal-Mixta Cave
 You've probably seen this cave before, as it's all over Instagram. Tal-Mixta Cave overlooks Ramla Bay – i.e. one of the most beautiful beaches in Gozo. Getting there is a bit of a trek, and the entrance is easy to miss. However, once you're there, you won't want to leave. 
Blue Grotto
 The series of caves that make up the Blue Grotto adorn the southeastern region of Malta. These caves are known for reflecting the phosphorescent colours of underwater creatures, creating a spectacular sight that you don't want to miss. 
Mdina Gate
 This baroque-style city gate has been guarding the city of Mdina since 1724 and is nothing short of spectacular. If you're a Game of Thrones fan, you have even more reasons to snap away as this gate was used as King's Landing in season 1, episode 3. 
Blue door in Mdina
 This blue door in Mdina has gained a certain degree of notoriety on Instagram. Finding the door and emulating the "classic" blue door photo is easy, as this door even has its location marked on Google Maps!
Upper Barrakka Gardens, Valletta
 The Upper Barrakka Gardens serve as a peaceful haven for those looking to get away from the hustle and bustle of the city. And if you're looking for that perfect Insta shot, you'll be pleased to learn that the gardens offer panoramic views of the Grand Harbour, the Three Cities, the shipyard as well as the capital's lower-lying areas. 
Marsaxlokk
 This fishing village's sheltered inner harbour is packed with traditional bobbing boats that make for a truly unique vista. Show all of your followers that you're currently in Malta by posing in front of a luzzu or taking a creative shot of Marsaxlokk's very own Sunday fish market. 
Grey and green wall in Marsalforn, Gozo
 This grey and green wall is situated right next to Marsalforn's main public parking space on Plejju Street (Triq il-Plejju in Maltese), making it a super accessible, Instagrammable spot. It's safe to say that it has acquired a life of its own due to its inherent quirkiness. Very #aesthetic. 
St Peter's Pool
 This stunning, natural swimming pool is a locals' favourite. Despite its popularity, its crystal clear aquamarine waters are (thankfully!) still very much unspoilt. What's more – St Peter's Pool is blessed with flat rocks, making it the perfect spot for sunbathing (and taking thirst trap Instagram photos). 
Blue Lagoon
 The Blue Lagoon is Comino's very own, not-so-hidden gem…but a precious gem nonetheless. It's a ferry ride away from Cirkewwa Ferry Terminal and a return ticket costs less than 20 euros! The Blue Lagoon offers unparalleled, azure-coloured waters and views for days. This place gets really busy in Summer, so if you want to spend time there with no distractions, we strongly suggest that you visit in late April or mid-to-late September. 
.
.
Bring your Instagram Feed to life with our new Instagram Posters and Instagram Prints!