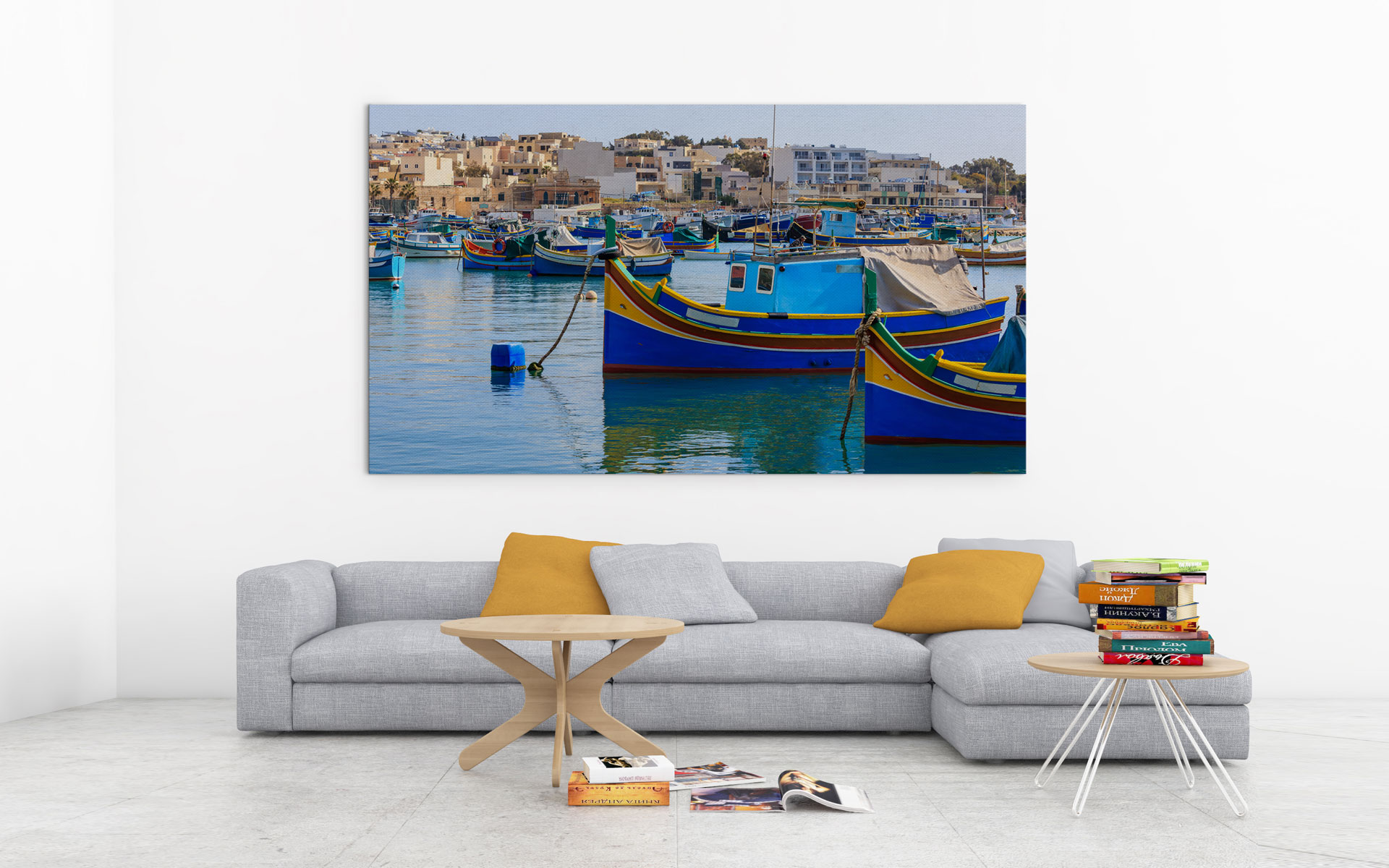 There's no better way to delight your loved ones than to prepare a personalised photo gift for them. Bespoke photo gifts are a great way of livening up your friend or family member's place with tangible reminders of great memories.
Here are 5 personalised photo gifts that you can print here at Snap and Print.
Canvas Prints
Print your favourite photo of the giftee on a textured, three-dimensional canvas wrap. Our canvas wraps come fully equipped with warp-resistant wooden bars that make for easy hanging. Use our user-friendly, online creator to get started. Not sure whether you have the right photo saved on your PC? Worry not! You can upload your photo of choice straight from your Desktop, Facebook, Instagram or Google Photos.
Photo Books
An old-school printed photo album is a great way of instilling a sense of nostalgia and cherishing unforgettable memories. Choose between a hardcover and a softcover photobook. Pick your top photos and desired size, and we'll do the rest.
Desk Calendar
Spice up your giftee's office desk with a personalised desk calendar. It's a simple gift that will brighten up your giftee's day whenever they look at it. With a page for each month, you can print your top twelve photos and transform them into a practical memento. In our online design studio, you can organise your photos and design your desk calendar in any way you like. You can even request special additions such as labels for anniversaries, birthdays, reminders, upcoming holidays and so on.
Instagram posters
This gift is perfect for all the IG super users out there! Turn your giftee's Instagram feed (or their favourite celebrity's feed) into a poster that they can hang on their wall or stick on their wardrobe. There are 18 different sizes to choose from, and you can select up to 30 photos….so there's plenty of space for those hilarious photos from last year's girls' trip!
Greeting card
Greeting cards are an excellent way of showing someone that you love and appreciate them. Upload a heart-warming photo or collage, add a heartfelt message in a font and colour of choice, and prep yourself for a lot of happy tears!